CONTACT DETAILS
Amazing Smiles Orthodontics: Forest Hills100-25 Queens BoulevardForest Hills, NY 11375
Phone: (718) 275-3200
Email: amazingsmilesnyc@gmail.com
How can one determine the presence of an overbite? You might have found yourself searching on Google with queries like "Do I have a overbite?" or "No overbite teeth." If you have concerns about a potential misalignment, is there a likelihood that you indeed have an overbite? Yet, can this only be definitively ascertained by consulting with an orthodontist? Yes, it can! Once you schedule or book an appointment with your orthodontist, the orthodontist can see if the lips are being affected by the front teeth, progressing in a forward position of alignment. This forward alignment will cause the look of fuller or plump lips, typically the top lip will overshadow the bottom lip more.
Overbite Lips
How can you tell if your lips are affected by your overbite? One of the most noticeable characteristics that can develop from overbite lips is a fuller top lip. This may be a much fuller top lip (easily noticeable from the bottom lip), or if you take a photo of your side profile (either left or right) you can see a fuller, protruding top lip. One of the most asked questions, is will my lips look different after I have braces to fix my overbite? The answer is yes, there will be an obvious change as this issue is corrected.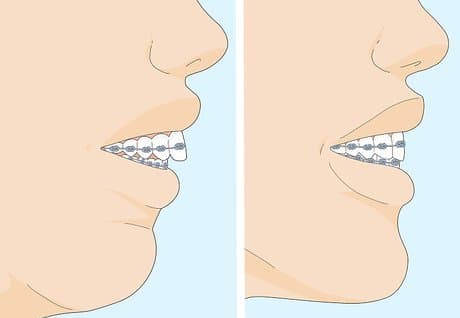 Do I Have A Overbite
There are a series of percentages available, in the form of photos to show if someone has a bad overbite. When you notice that your bottom teeth are completely covered by your top teeth, that is deemed a deep extreme overbite. This is a way to keep in mind if you periodically notice that your top bite is progressively covering your lower teeth, then you can actually see that your overbite is getting worse.
Do I Need Braces for an Overbite
Braces are indeed needed and highly suggested. It does come down to the individual who will want to go through having braces, and we do have a few informational articles about traditional braces. There is a series of consultations that will guarantee the right path to fix overbite lips. Have you been asking yourself these questions:
One of the most apparent signs is a change in the alignment of my upper and lower teeth. What if my upper teeth are starting to overlap my lower teeth more than they used to?
I'm starting to experience discomfort and pain, especially in the jaw area, is this a sign of worsening overbite?
I've noticed that it has become harder to chew food properly. It's a bit like my bite isn't functioning as effectively as it should?
I've noticed that my speech is being affected as well.
I've noticed changes in the appearance of my lips and face. My upper lip is more prominent and my lower lip is pushed back, is my overbite becoming more pronounced?
If you're concerned that your overbite is getting worse, it's essential to consult with an orthodontist. They need to assess your condition, provide personalized advice, and discuss potential treatment options to address the issue and prevent further progression.
No Overbite Teeth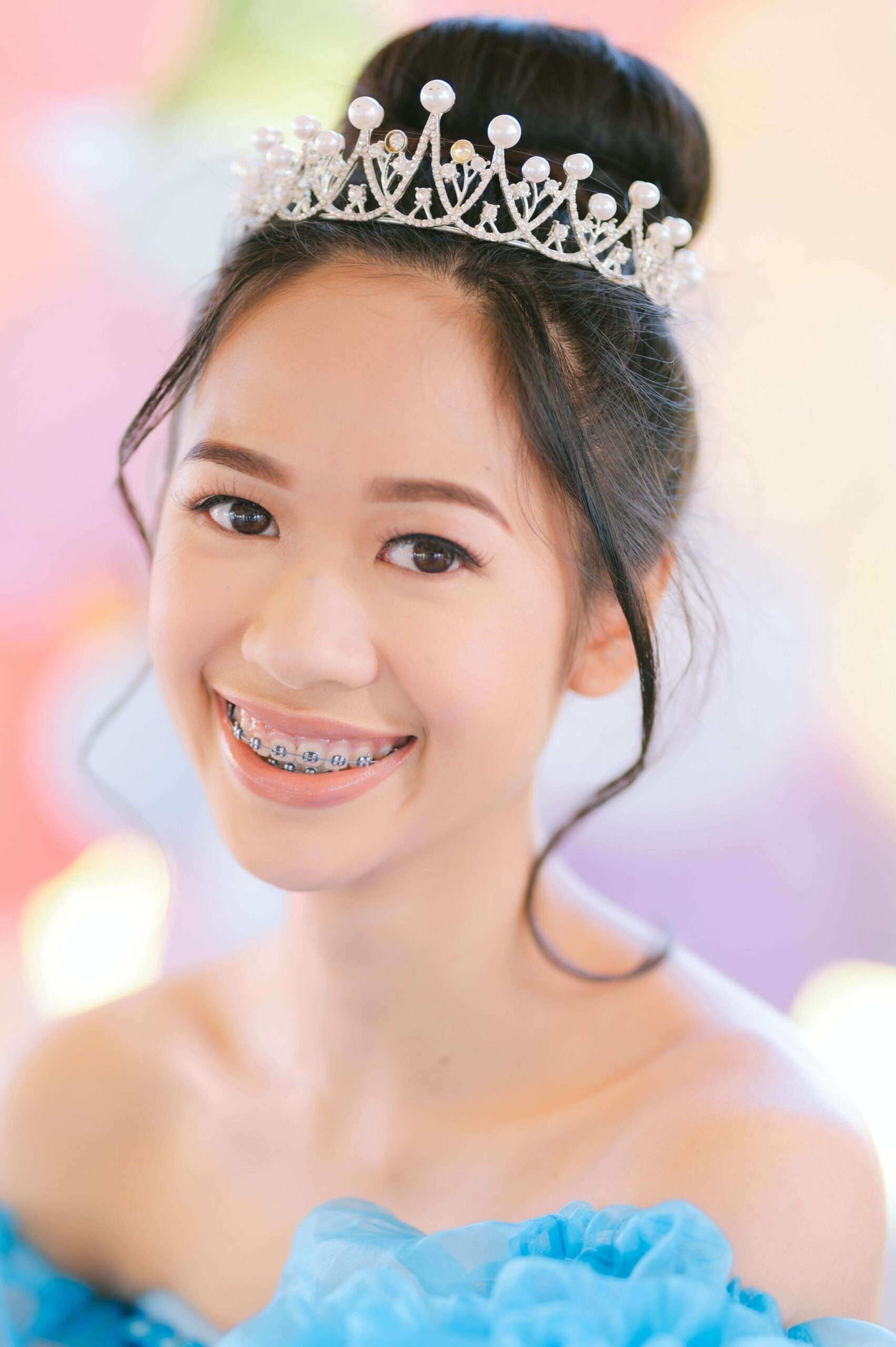 There can be physical facial elements that may make a person think that they have an overbite… when they do not. This can be an easy self-diagnosis that can be answered by an orthodontist. An orthodontist will be able to tell you, if you have overbite lips or not.  Determining if you have no overbite lip, meaning that your lips are not affected by an overbite, can be assessed through visual observation and consulting with a dental or orthodontic professional. Here's how you can go about it:
Visual Observation:
   Look in a mirror and relax your facial muscles.
   Gently close your mouth without straining or consciously adjusting your lip position.
   Observe the alignment of your upper and lower teeth. If they appear to be relatively level and your lips meet comfortably without any significant upper or lower lip protrusion, you may not have a noticeable overbite lip.
Consult a Orthodontic Professional:
   If you have concerns about your bite or the appearance of your lips, it's advisable to schedule a consultation with a dentist or orthodontist.
   They can perform a comprehensive examination, including assessing your dental alignment, bite, and lip position.
   Based on the orthodontic evaluation, they can provide you with a more precise diagnosis and recommend any necessary treatments or interventions to address any issues related to your lip and bite alignment.
Keep in mind that a slight overbite is common and may not significantly affect the appearance of your lips. However, if you have concerns or believe that your lips are affected by an overbite, it's best to seek professional guidance for a thorough evaluation and appropriate guidance.
Be sure to schedule an appointment, and you can visit our "book an appointment" online in the top right-hand corner of the website.
CONTACT
Amazing Smiles Orthodontics: Forest Hills
100-25 Queens Boulevard
Forest Hills, NY 11375
Phone: (718) 275-3200
Email: amazingsmilesnyc@gmail.com
OFFICE HOURS
Tuesday: 11:30 AM – 6:00 PM
Wednesday: 11:30 AM – 6:00 PM
Friday: 11:30 AM – 5:00 PM
At Amazing Smiles Orthodontics Forest Hills, we have been creating smiles for more than three decades. Our Queens location is a boutique orthodontic practice that uses the newest technology in orthodontics to help you create your perfect smile. With over 40 years of combined experience, our staff strives to provide top-of-the-line care and affordable treatment plans to all our patients.
OFFICE HOURS:
Tuesday: 11:30 AM – 6:00 PM
Wednesday: 11:30 AM – 6:00 PM
Friday: 11:30 AM – 5:00 PM